Hill Ward Henderson is a proud sponsor of the 2015 Raymond James Gasparilla Festival of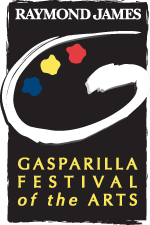 the Arts (GFA) and the MacDonald Training Center, Inc's (MTC) "Showcase Tent" during the festival. In addition to supporting the art festival, Hill Ward Henderson has pledged to match sales of MacDonald Training Center's artwork during the festival.

Last year close to $10,000 was contributed to MTC's mission through this partnership. GFA is a premier juried outdoor fine art and fine craft festival featuring national and international award-winning artists. Since 1970, the art festival has steadily blossomed and has grown to attract more than 250,000 people.

The 2015 festival will take place on February 28 and March 1 in Curtis Hixon Waterfront Park in downtown Tampa. Founded in 1953, MTC provides educational, vocational and residential support for those with disabilities empowering them to lead the lives they choose. MTC's curriculum encourages creativity and self-expression through the use of MTC Fine Arts Studios. Works of art are created there, displayed and sold. A portion of the sale goes to the artist as well as MTC Fine Arts Studios' mission.