Scott A. McLaren, Shareholder at Hill Ward Henderson, recently attained Board Certification by The Florida Bar in Business Litigation. Certification is the highest level of evaluation by The Florida Bar of competency and experience within an area of law and professionalism and ethics in practice. Only 7 percent of eligible Florida Bar members are board certified. Board Certification is synonymous with the terms 'specialist' and 'expert' because of its high standards for experience and professionalism.
Attorneys wishing for business litigation board certification must have at least five years of the actual practice of law immediately preceding application, of which at least 30 percent must have been spent in active participation in business litigation. Attorneys must demonstrate completion of at least 50 hours of approved continuing legal education credits in business. In addition, attorneys are evaluated as to character, ethics, and reputation for professionalism and are required to pass a written examination.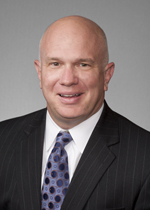 Scott McLaren is a Shareholder in the Firm's Real Property and Commercial Litigation Groups. He concentrates his practice on litigation involving real estate and land use issues, and complex commercial litigation. He has extensive experience in prosecuting and defending lawsuits involving claims for fraud, breach of fiduciary duty, breach of contract, condemnation, Section 1983 claims, substantive and procedural due process issues, property tax issues, Telecommunications Act violations, land title claims, takings claims, broker disputes, shareholder disputes, commercial landlord-tenant matters, and other real property and business issues.