Scott A. McLaren and John B. Grandoff, III, Shareholders at Hill Ward Henderson, will be discussing the topic of how to utilize leverage to your advantage in obtaining and litigating land use permits at the 4th Annual Real Estate and Construction Seminar on September 12th at the Wyndham Tampa Westshore. Mr. McLaren and Mr. Grandoff will cite a recent settlement on behalf of Hill Ward Henderson client, Citivest Construction awarding it $3.75 Million in settlement of a Federal Civil Rights Act claim against the City of Tampa stemming from a 2004 denial of a permit to construct a 24 story condominium on Bayshore Blvd. within the Hyde Park Historic District.
After eight years of contested litigation with two trips to Florida's Second District Court of Appeals and two trips to the Florida Supreme Court, Citivest Construction was awarded what is believed to be the largest cash settlement in any land use case in the history of Tampa. As a result of the lawsuit, Citivest now has its permit to construct the 24 story building, along with $3.75 millions in settlement funds from the City.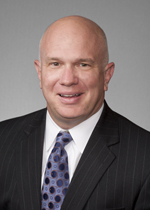 Scott McLaren is a Shareholder in the Firm's Real Property and Commercial Litigation Groups. Scott is Board Certified in Business Litigation and concentrates his practice on litigation involving real estate and land use issues, and complex commercial litigation. He has extensive experience in prosecuting and defending lawsuits involving claims for fraud, breach of fiduciary duty, breach of contract, condemnation, Section 1983 claims, substantive and procedural due process issues, property tax issues, Telecommunications Act violations, land title claims, takings claims, broker disputes, shareholder disputes, commercial landlord-tenant matters, and other real property and business issues.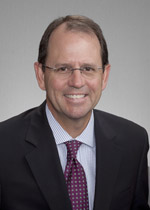 John B. Grandoff, III is a leader of Hill Ward Henderson's Zoning and land use Group. His practice involves zoning, comprehensive planning developments of regional impact, vested rights, platting and subdivision control and eminent domain. He represents landowners, lenders and others before state, regional and local governmental agencies, as well as trial and appellate courts.