The Florida Venture Forum, the oldest, largest and most prestigious statewide support group for venture capitalists and entrepreneurs, today announced that David S. Felman, leader of the Corporate and Tax Group for Hill Ward Henderson, will be 2013 Board Chair of the Florida Venture Forum's Board of Directors. Mr. Felman shared: "For many years, I've admired The Florida Venture Forum commitment to Florida-based companies raising capital. I look forward to serving the Forum this year."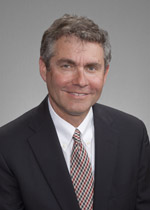 Mr. Felman represents fund investors in investment and acquisition deals, including Lovett Miller & Co., Ballast Point Ventures, HealthEdge Investment Fund, Stonehenge Capital, and Inflexion Fund. He also represents venture-backed companies. Examples include: Lifestyle Family Fitness, Inc., SRI/Surgical Express, Inc., Chris-Craft, Inc., Blue Medical, Inc., Navitas Lease Corp., and Telovations, Inc. Dave's 2012 deals included representing Lifestyle Family Fitness, Inc. in being acquired by L.A. Fitness; SRI/Surgical Express (Nasdaq: STRC) in its acquisition by Synergy Health; and Telovations, Inc. in its acquisition by Bright House Networks, Inc.
Mr. Felman has practiced both in New York City (with Simpson Thacher & Bartlett) and Tampa. He leads the planning group for The Florida Directors' Institute, an annual program on corporate governance for public company directors at the University of Tampa. He co-chairs the annual Southeastern Private Equity and M&A Forum in Atlanta.